About Swayze Concrete Ltd.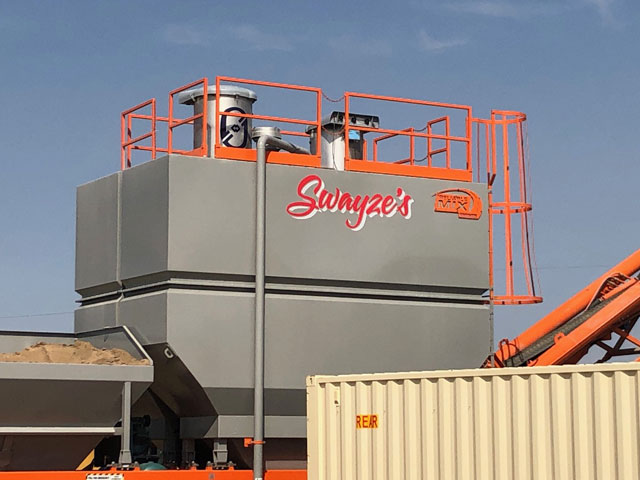 Swayze Concrete Ltd. is a family owned and operated business that has been serving southern Saskatchewan for almost 60 years. The Swayzes were born and raised in south eastern Saskatchewan. As a third generation business, we operate with deep-seated family values with an emphasis on customer service, honesty, accountability, and integrity.
Swayze's started out in the ready mixed concrete business almost 60 years ago and along the way, has expanded and diversified into a multitude of different areas. With five concrete batch plants/offices across the southern Saskatchewan in Carnduff, Wawota, Weyburn, Assiniboia, and Gravelbourg; as well as additional locations in Carlyle, Redvers, and Radville; we have all the areas covered to be able to serve our customers.
As a family, Swayze Concrete Ltd contributes its success to the outstanding people that work hard, day in and day out. The key point to this success is the fact that the managers, office personnel, equipment operators, and truck drivers look after the day to day events as if the business was their own. These people make our business work. They get the job done and provide the high standards of customer service that Swayze's strives to maintain.
Swayze's wants to make sure everyone gets home at night, as it is of the utmost importance. We take pride in providing a safe work environment for our employees, clients, and the public. Subscribing to registries, like ISN and Comply Works, allows our customers to keep tabs on the progress and success we have had within our Safety Program.
On the aggregate side of the business, with access to over 30 different gravel/sand pits across our service area, we are able to provide any type of gravel, sand, or rock product that is required. Our wash plant operates from May 1st until freeze up every year to provide washed aggregates for the industry and our own concrete production.
Five concrete plants and over 60 years as a concrete producer, paired with the knowledge that comes with it, adds up to a promise that whatever the demand might be and wherever the project is in southern Saskatchewan, Swayze's will be able to supply you with a quality product at the pace you need to make the job run on schedule. Placing concrete with up-to-date equipment and operators that are rooted in the customer service background guarantees that we take care of the best interest of our customer.
Swayze's Water and Sewer crew is well known in the small towns of SE Saskatchewan. Providing the excavation equipment, the safety equipment, the parts, and of course the experienced people for a repair or new installation; provides a level of satisfaction for the customer knowing they are getting the job done right.
Using Drone Technology, Swayze Concrete Ltd will safely, accurately, and efficiently provide you with aggregate stockpile measurements. Don't ever wonder how much aggregate you have, sign up for our monthly management service to have pits automatically surveyed each month and have access to reports at your fingertips.